The Lions Club were very pleased to support a trip that was organised by the Bowness and Windermere Community Care Trust to take 30 Windermere residents on a day trip to the lovely Morecambe!
Writeup included below pictures: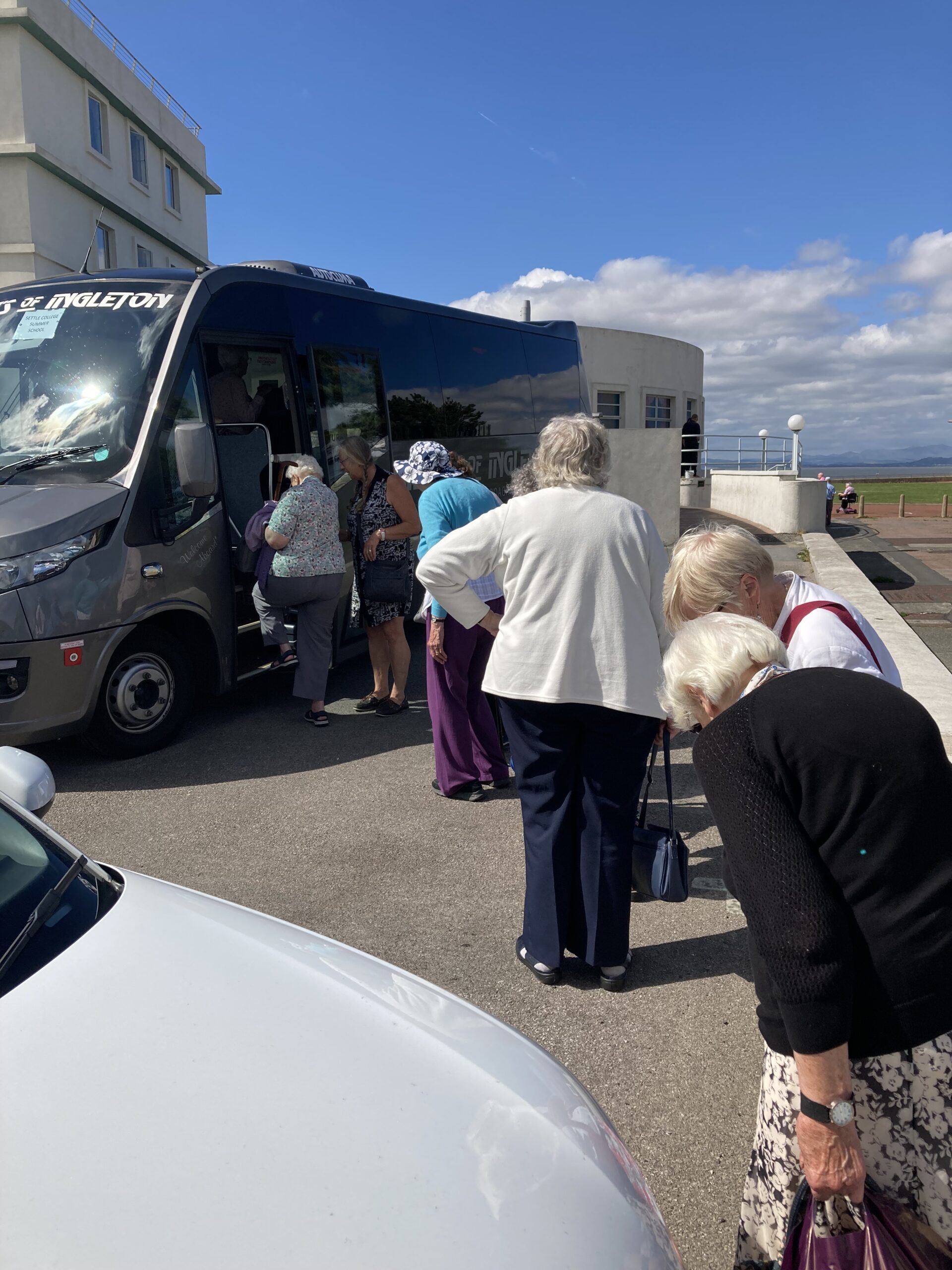 This morning a Bibbys coach collected 30 passengers from Windermere to take them to the seaside for fish and chips. The weather at Morecambe couldn't have been better. It was sunny and warm and the views across the bay were stunning, so clear you could see the wind turbines at Walney.
The room at the Midland hotel was ready for us and what a room they gave us. circular tables of around 8 were in the conservatory with white linen table cloths and silver cutlery. Pots of tea and coffee waiting for us too.
When everyone was seated the staff began to bring out the lunch. Fish and chips and a small pot of mushy peas and tartar sauce accompanied . The portions were supposed to have been small but they were quite large but almost everyone ate up!
After lunch I made an announcement about the planning of the trip and thanked The Lions for their financial support in making this happen and the Midland hotel for supporting the local people from Windemere. Lisa seemed to enjoy herself too and I am sure she will be able to fill you in on your next meeting. It was great having someone else to assist with getting on and off.
Some of the ladies took the opportunity to have stroll on the prom and sample an ice cream. Others stayed and took in the view.
By 2.45pm we were all making our way back onto the carpark where Steve had brought back the bus. Everyone told me they had enjoyed the day and wanted to pass on their thanks to everyone who had made this day a success.
Thank you for tour support, you are all appreciated.
Kind regards
The Bowness and Windermere Community Care Trust