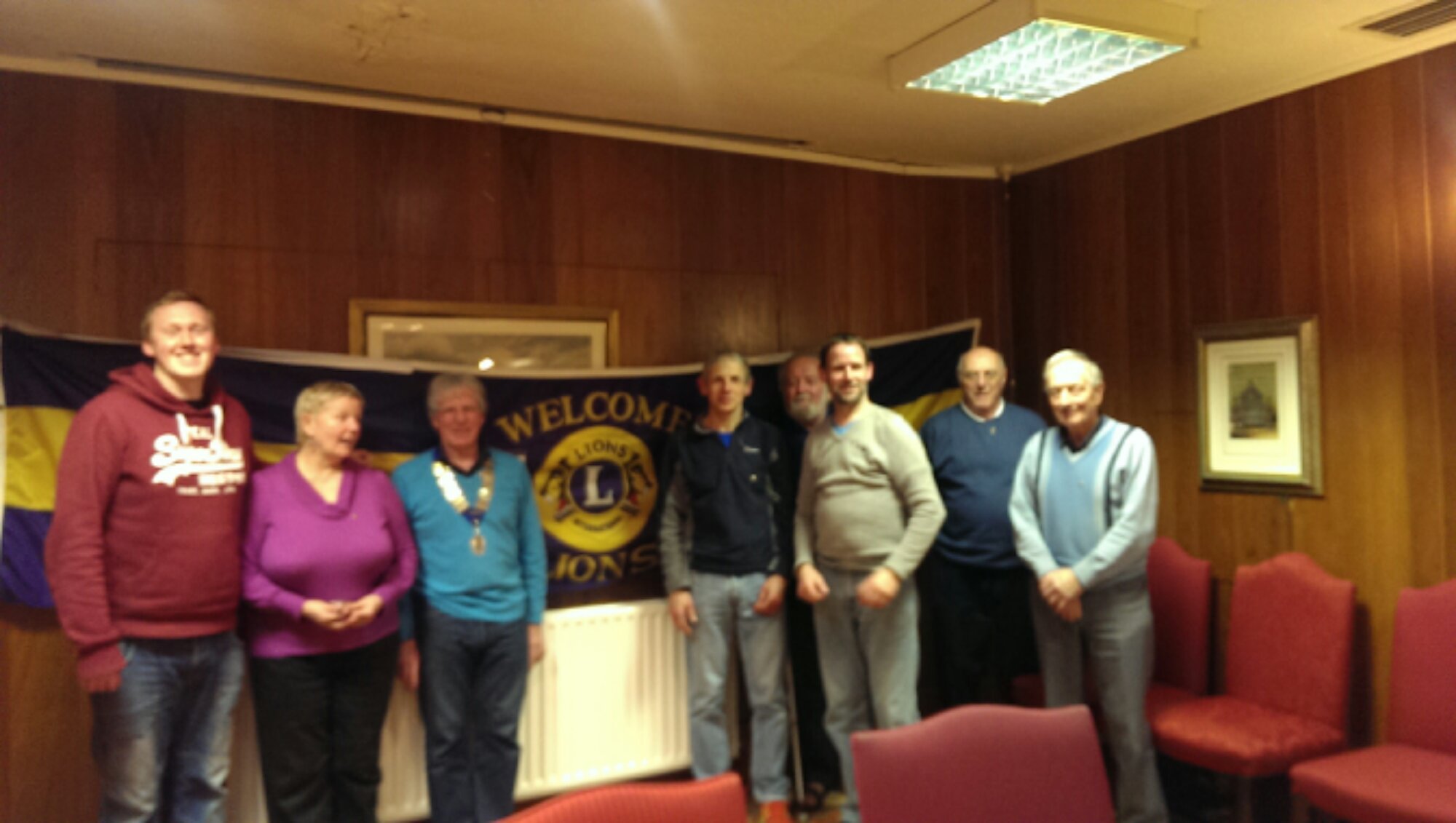 The April meeting was at the regular venue of the Hydro Hotel in Bowness on Windermere on the 1st of the month.
Skydiving Lions was not an April Fools joke but a member of Lions club raising funds for blood bikes, a volunteer service delivering blood and organs out of hours.
Windermere and Ambleside Lions were thanked for a previous donation to Medic Aid. The club were also thanked by a couple in Ambleside who have benefited from a battery that aids a wheelchairs power.
The club discussed accessing match funding for Alice Escapes, to match funds given for the purchase and furbishment of a caravan.
Members were invited and told to invite others to a performance by Anney Mawson' s sunbeam music on 25th April at the County Harvest, Ingleton. The club previously donated £10,000 towards a new building near Penrith. Lion President Anthony Harrison described them has having "talented and moving performances".
Lion Steve, who is visually impaired, asked the club to support guide dogs on holiday. These are adventure holidays and activites for visually impaired people. Steve explained that this year was a canoe trip on the river Tay. He said the visually impaired people were easy to find but the sighted guides were hard to find. He had sourced a 17 year old to go as the guide and asked for some funds to help with his travel. The club supported this.
The club provide marquees and bouncy castles for events and have been requested and are attending Langdale Gala, a football club in Kendal, the Low Wood No Wood Cardboard Boat Race, Brathay marathon and Stavely Carnaval.
Also discussed was the Festival of Fun on the Glebe which takes part for four weekends starting on 26th July and the Lakes Classic Car Show which is taking place on Sunday 22nd June.