On 22nd November Lion Peter visited Ulverston to attach the plaque to the Caravan Windermere and Ambleside Lions bought for Alice's Escapes.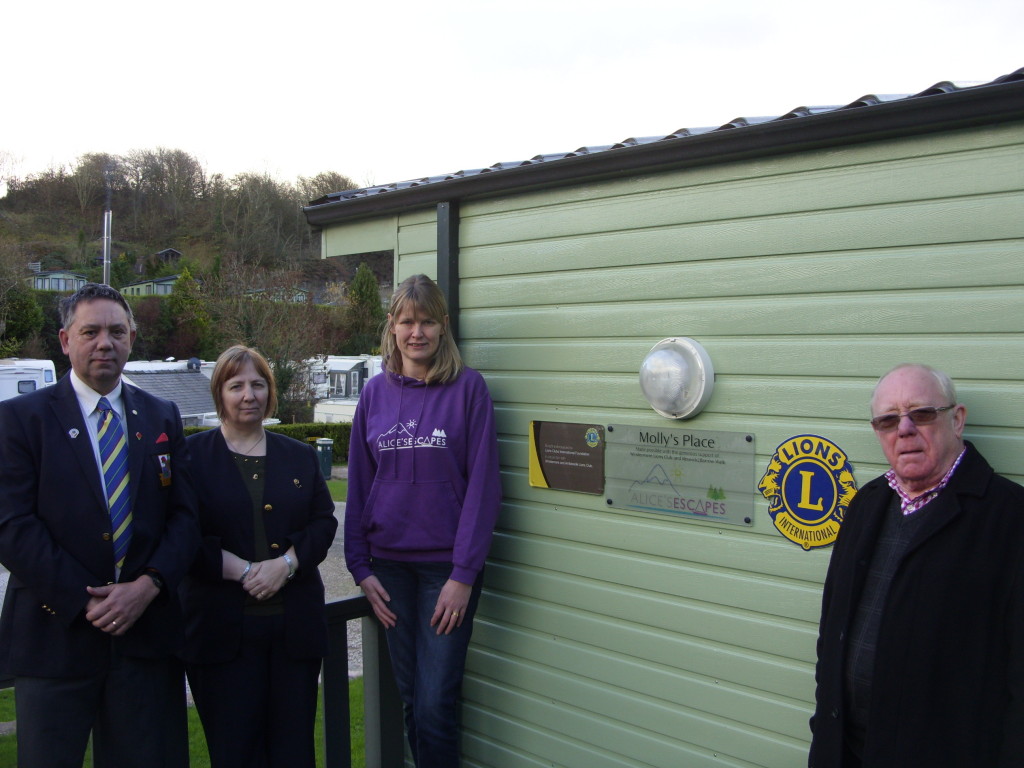 In the picture are 2nd VDG Roy Axton. Past DG Liz Axton, Cathy Bloomfoield of Alice's Escapes and Lion Peter.
The caravan was bought by W & A Lions Club for £25000.00. It was equipped and the disabled access deck bought with money donated by Lions Clubs International Foundation, this was in excess of £18000.00. LCIF  gave this as a "match funding" on the back of our donation. The extra money was organised by 2nd Vice District Governor Roy Axton.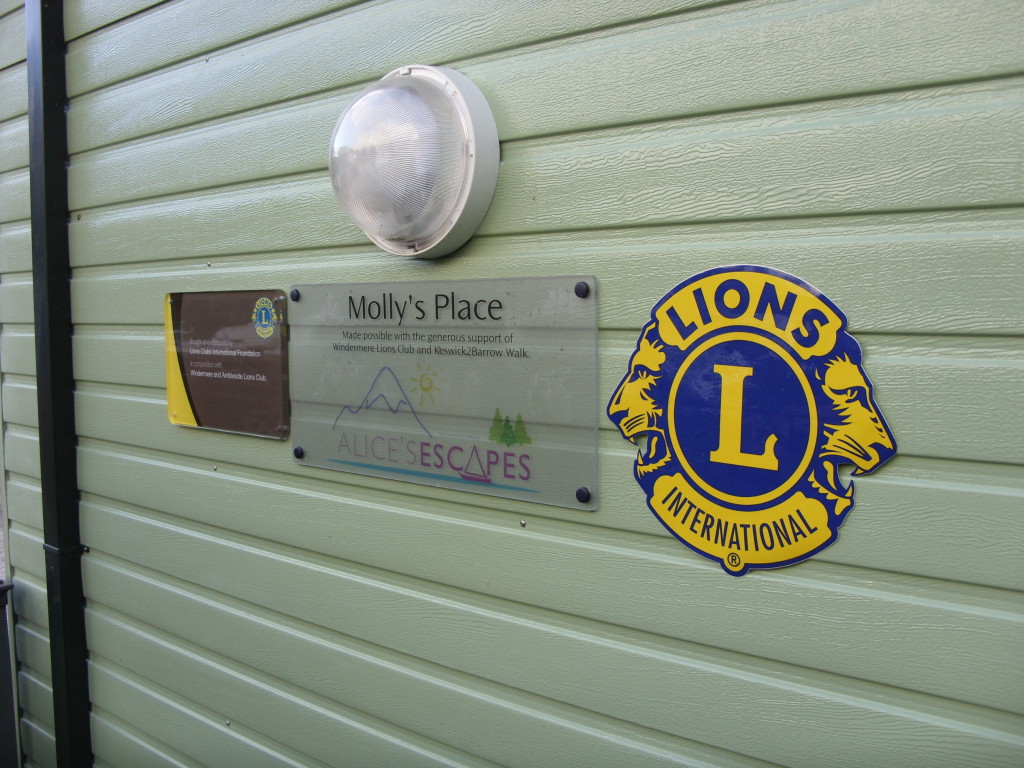 Commenting on the occasion Lion Peter said "It was great to see the caravan completed and to hear about the pleasure it will give to the families with terminally ill youngsters who can enjoy a family holiday here."