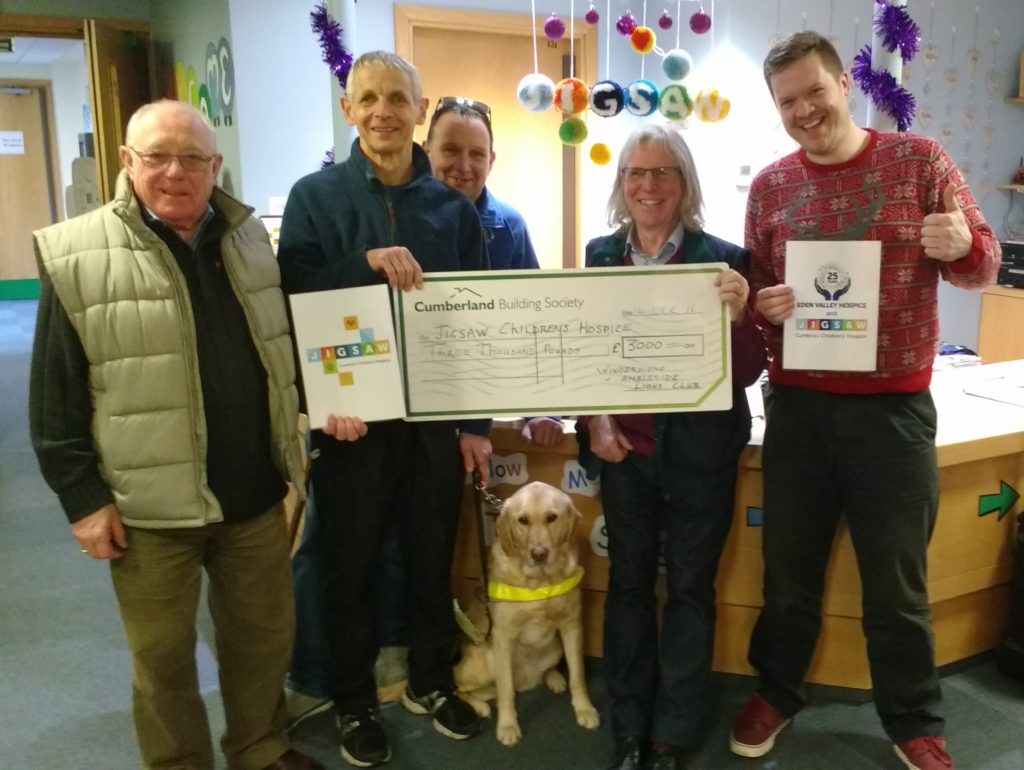 An annual event organised by the Windermere and Ambleside Lions Club has raised more than £7,000 to support two local charities, Jigsaw, Cumbria's Children's Hospice and South Lakes Young Carers.
On Sunday 19 June th
e Lions Club hosted the Lakes Classic Car Show in Grasmere with around 300 exhibits taking part in the event. The kindness, generosity and support of everybody who attended the event helped to raise the fantastic sum on money in aid of the two charities.
Before Christmas 2016, members of the Windermere and Ambleside Lions Club visited Jigsaw to present the children's hospice with £3,000 which was raised at the event. The money will allow the children's hospice to provide the highest standards of care, support activities to children and young adults with life limiting illnesses. This care and compassion is extended to all of the children and young adults families, friends and carers.
The money donate to South Lakeland Young Carers will help them to provide a range of services to support and enhance the lives of unpaid carers of all ages throughout South Lakeland.
For more information about Jigsaw, Cumbria's Children's Hospice please visit www.jigsawhospice.org