Event hosted by Windermere & Ambleside Lions Club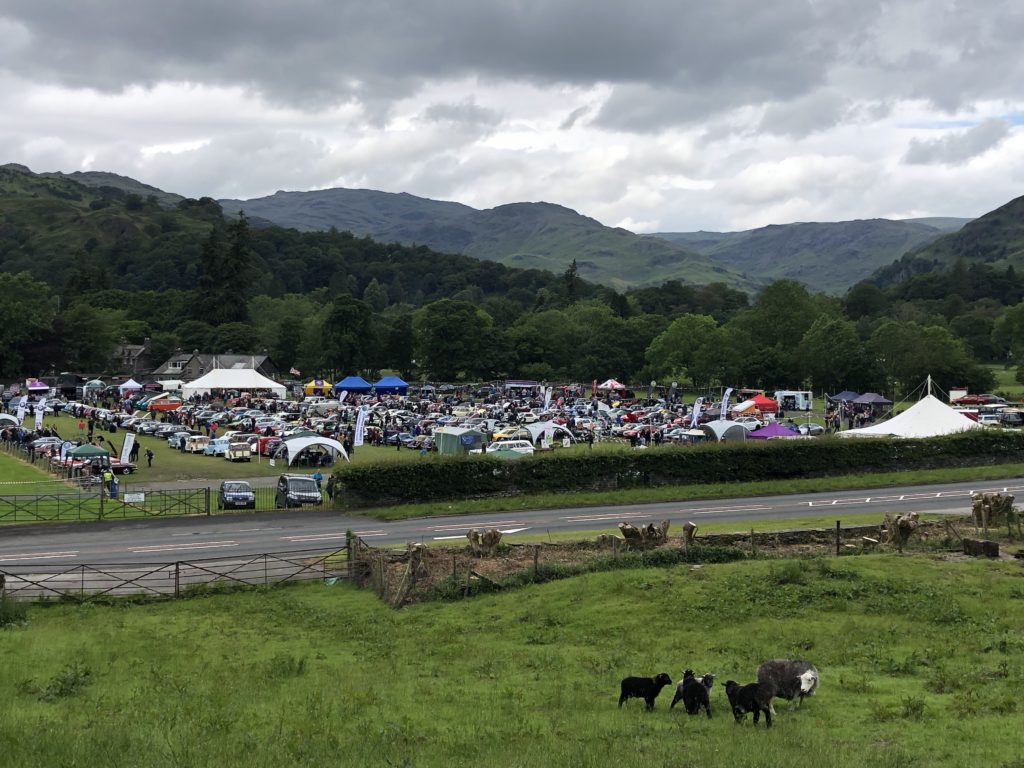 The annual Lakes Charity Classic Vehicle Show took place at the Grasmere Show Field on Sunday – an event that has been growing year on year since its inception in 2012. The show in Grasmere offers entertainment for the whole family – including a stunning and fascinating array of classic vehicles, and also a wide choice of family attractions, local craft stalls, trade stands and catering – as well as fun games and competitions to win some fantastic prizes donated by local organisations.
This year saw a record number of classic vehicles turn out to the show – including over 350 classic cars, motorbikes, tractors, vans and trucks, and over 2,000 members of the public attended to view these spectacular vehicles and to join in the Father's Day fun. Best in Show prizes were awarded to the best car, best motorbike, best tractor and best truck – based on a public vote throughout the day.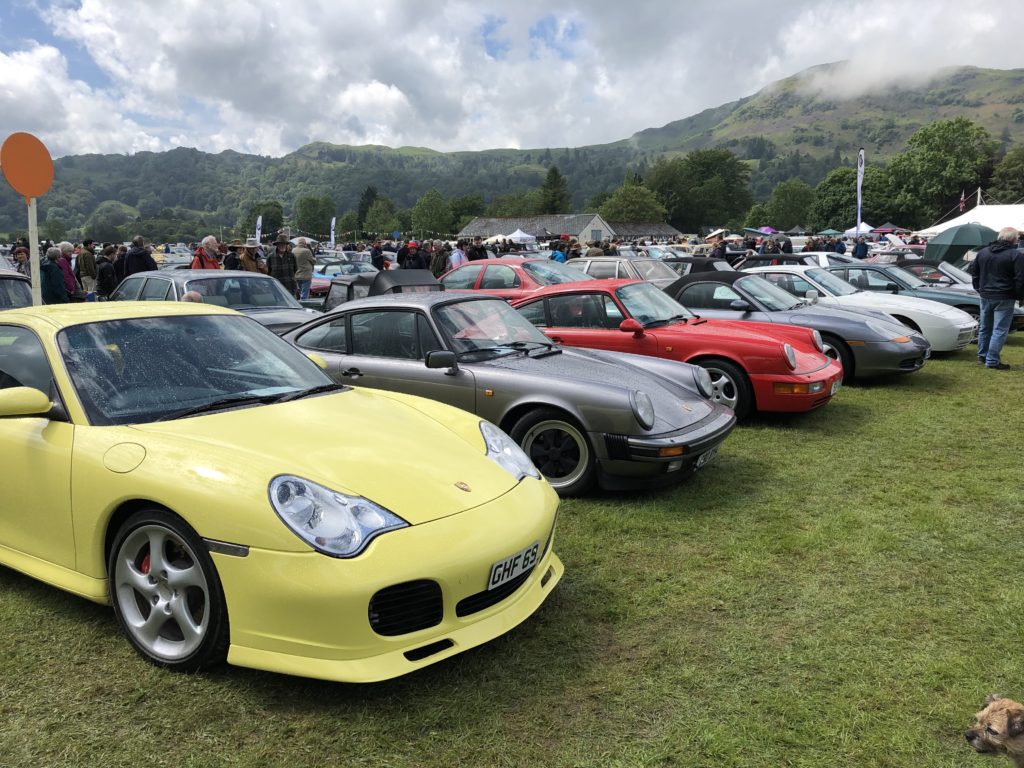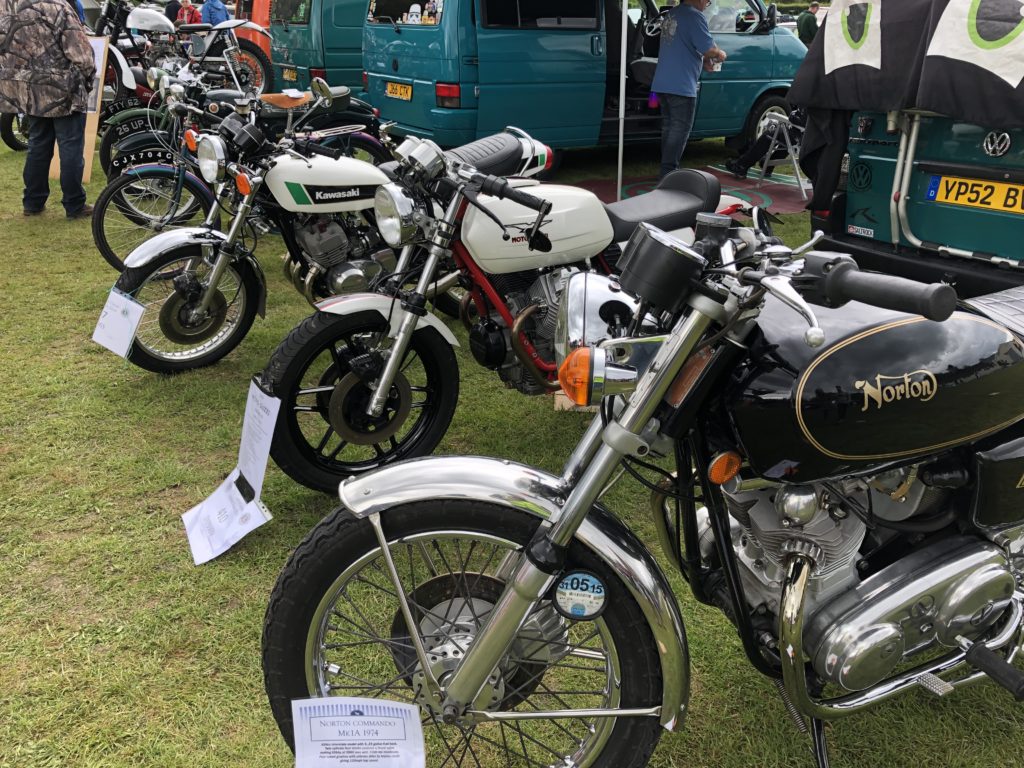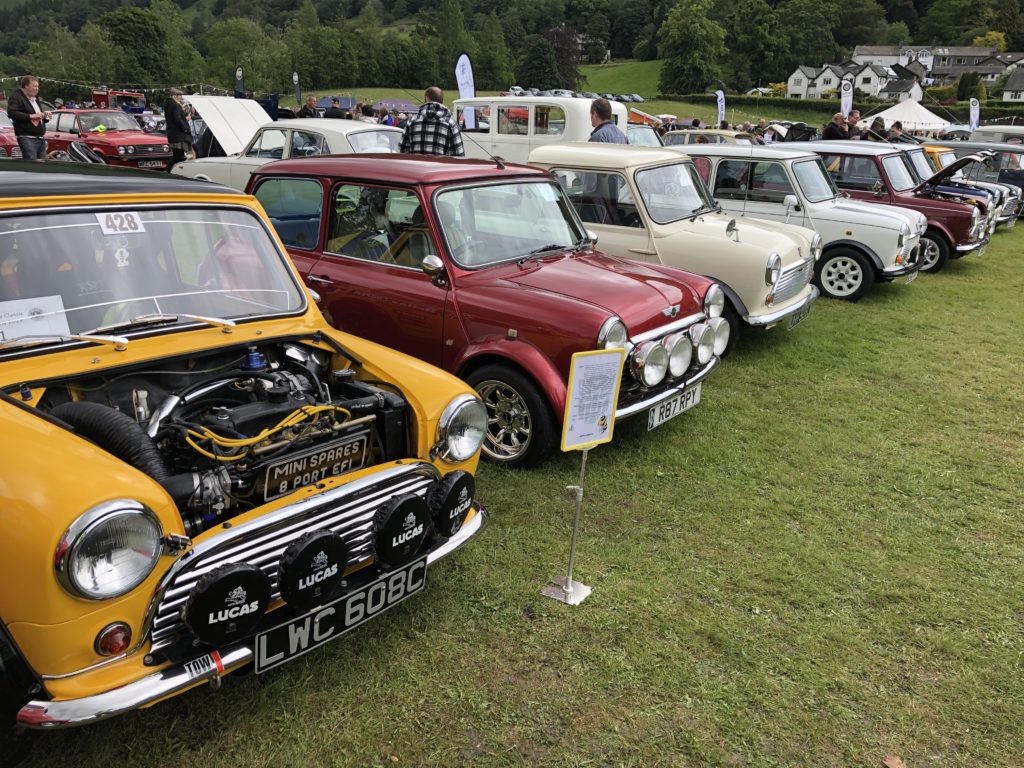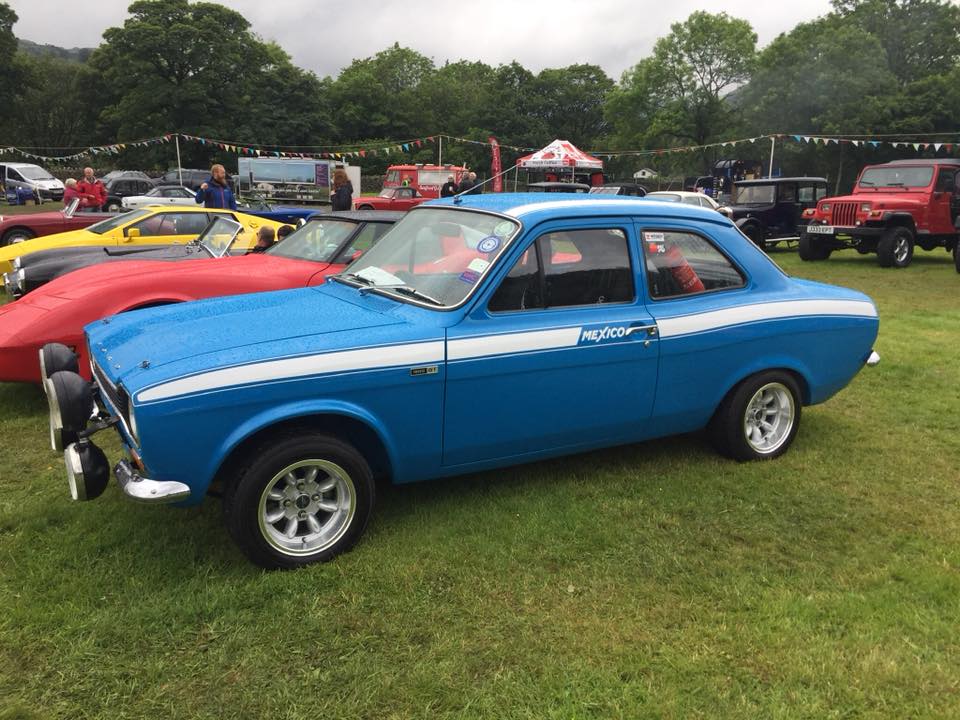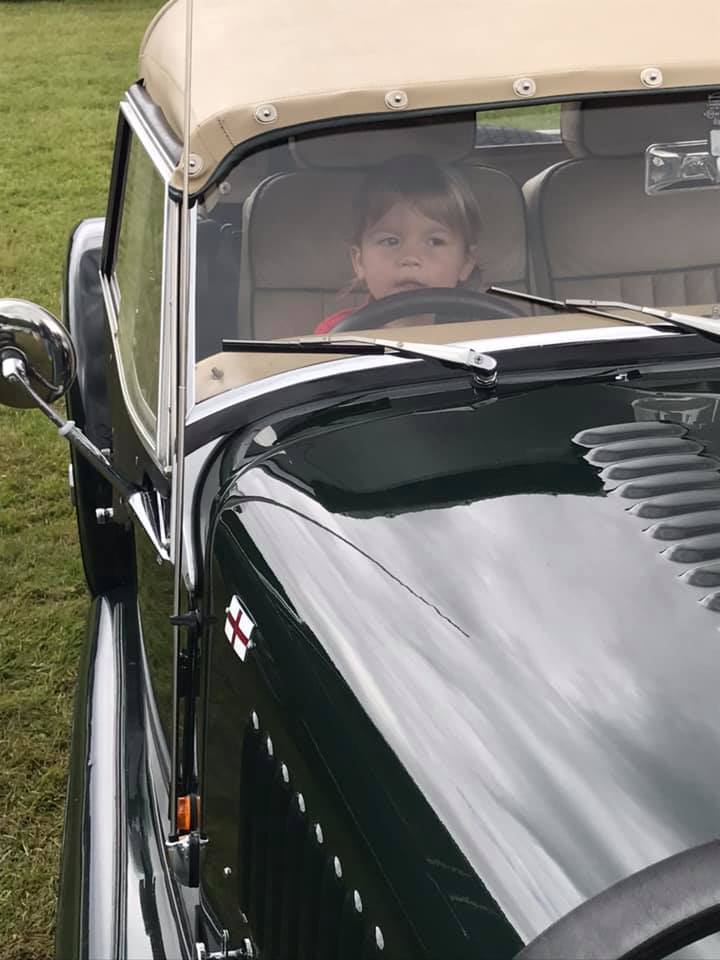 Show Winners – based on public vote:
Best Car in Show – 1st Place – Entry No. 87 – 1960 Jaguar XK150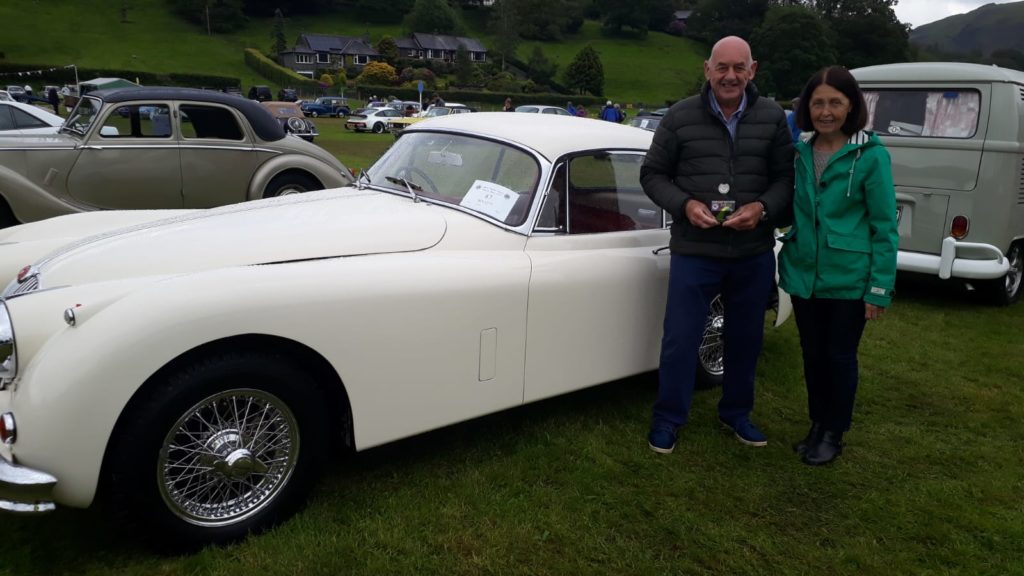 Best Car in Show – Runner Up – Entry No. 220 – Chevrolet 3100 pickup
Best Truck in Show – Entry No. 601 – 1954 Albion (Oxo Truck)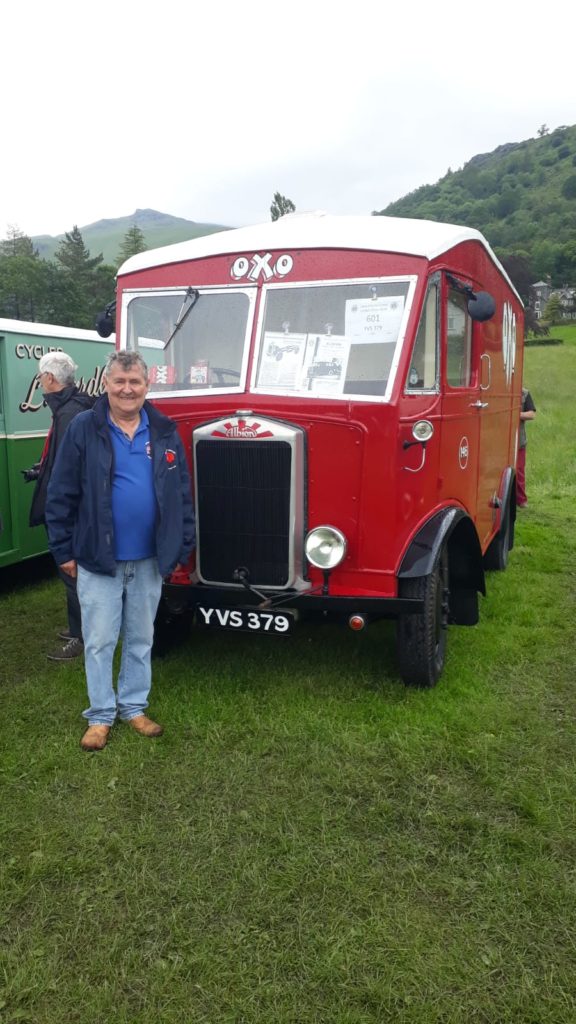 Best Tractor in Show – Entry No. 505 – 1949 Ferguson
Best in Show Motorbike – Entry No. 401 – 1956 BSA B33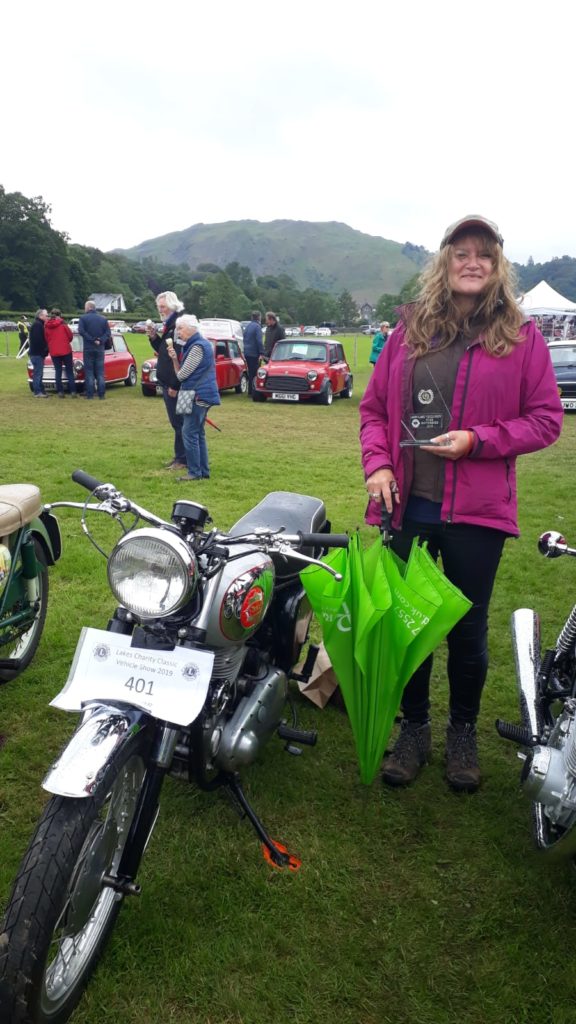 Other competitions throughout the day included a 'Pop Goes the Diesel' competition where we drained the oil and water from the engine of an old Peugeot car and asked the public to guess how long it would take for the engine to go 'Pop' when we put a brick on the accelerator and left it to run at full revs. The winner of this competition was A. Shaw who took home a voucher for a three-course lunch at The Samling – donated to us by the hotel. The car only took 36 seconds to burn out.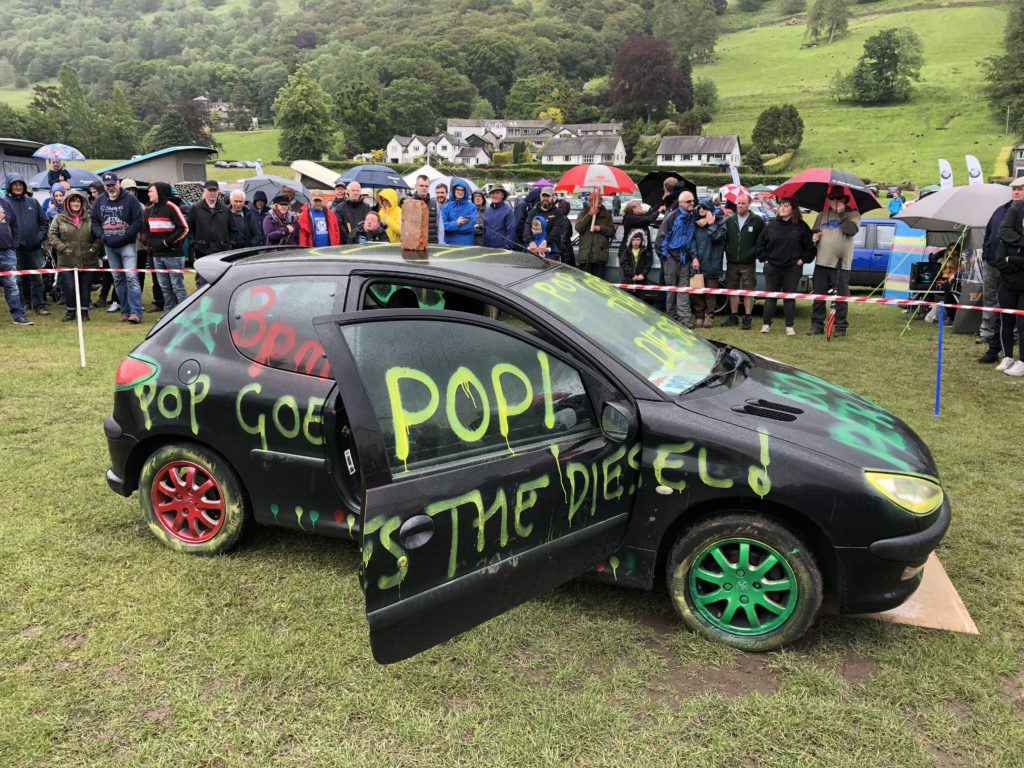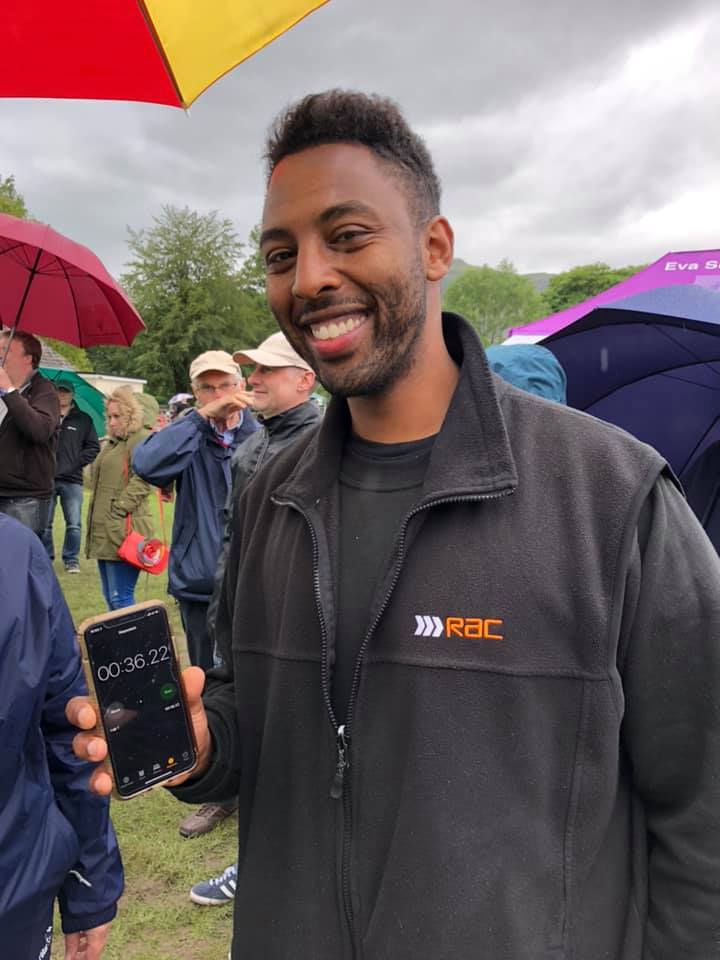 There was also a charity tombola with some fantastic prizes that were donated by local organisations, and a Scalextric competition – pitting family members against each other to get the fastest lap times!
Entertainment was provided by the Cockermouth Ukulele Group: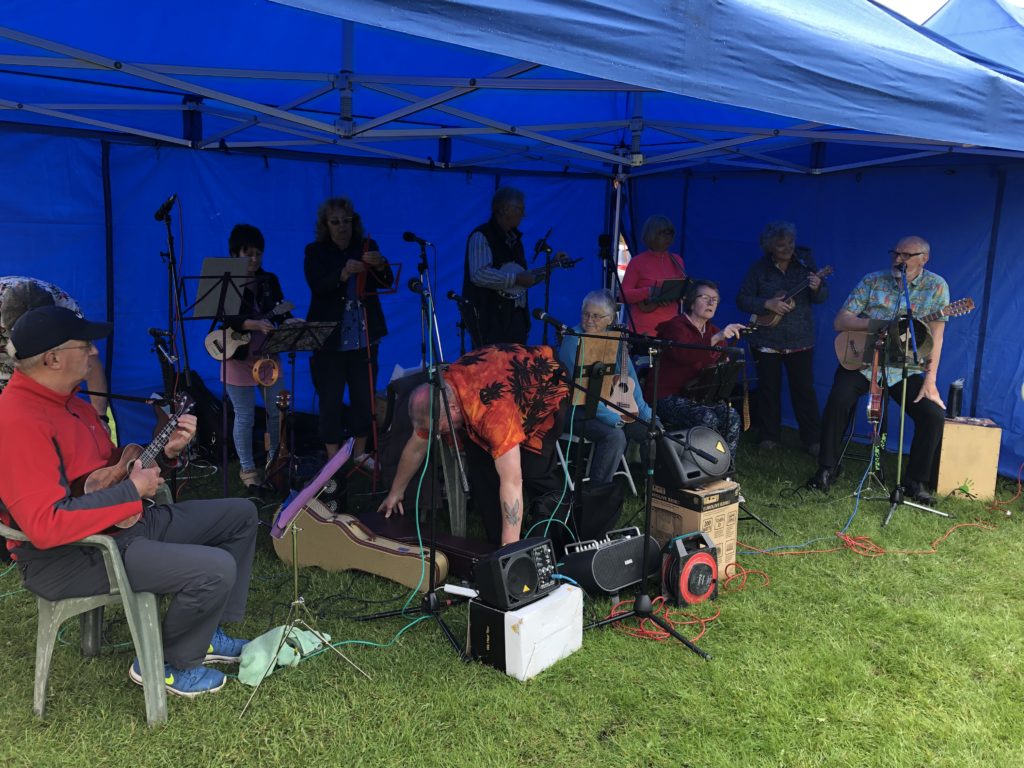 The Craft Marquee has a wide selection of local craft stalls:
Hue and Dye with hand-painted silk items and cards
Tina's Homemade Fudge (yum!)
Tilly Mint Silver with lovely silver jewellery
Piggery Designs with unique wood items
Tweedy Textiles who are bringing bags etc made with tweed.
Paint Pot Crafts: household items and presents
Emma Rose with their goats' milk soap
Jane with fantastic felt
Riverside Baskets who will demonstrate willow weaving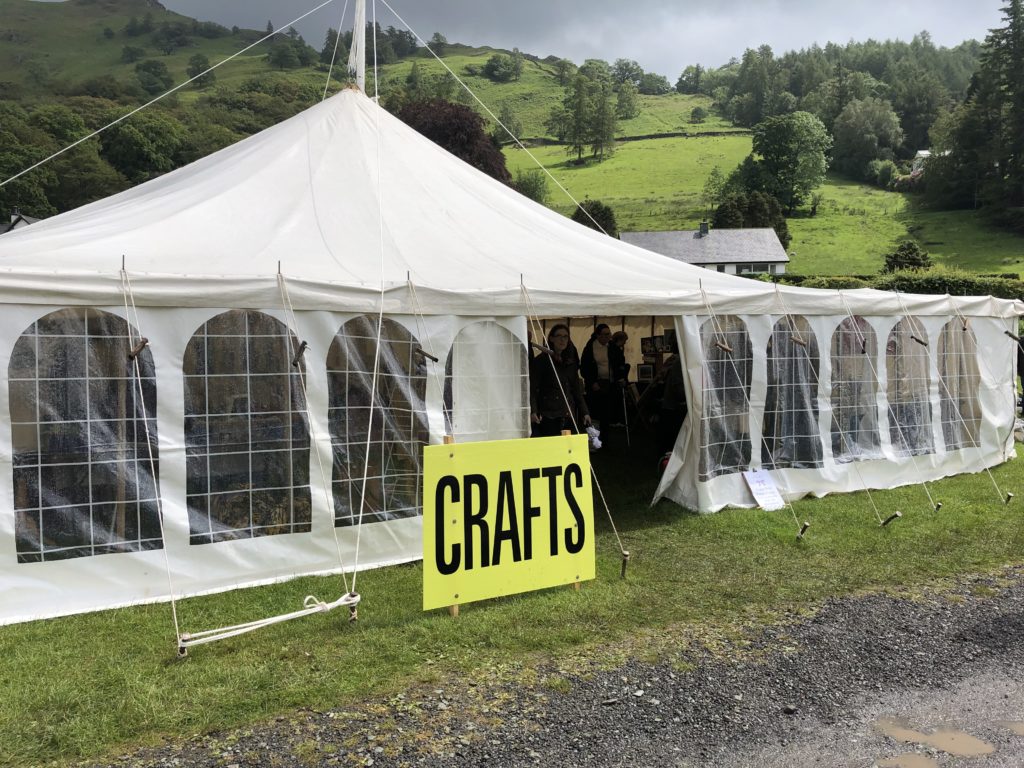 We also had the following local trade stands on offer:
Chunky Monkey Cakes with tempting treats
Ashley Rose with lovely handmade children's wear
Mint Drinks
Eva Skin Care
Granny Hodge's Sewing
Kick-Ass Cheese
And additional attractions included:
Corio Raptor Care – with details of the work they do with birds of prey.  They are not open to the public, so this was a rare chance to meet them.
Bongo Balloons
Autojumble
Second-hand book stall in the main marquee with many hard-back non-fiction books as well as popular paperbacks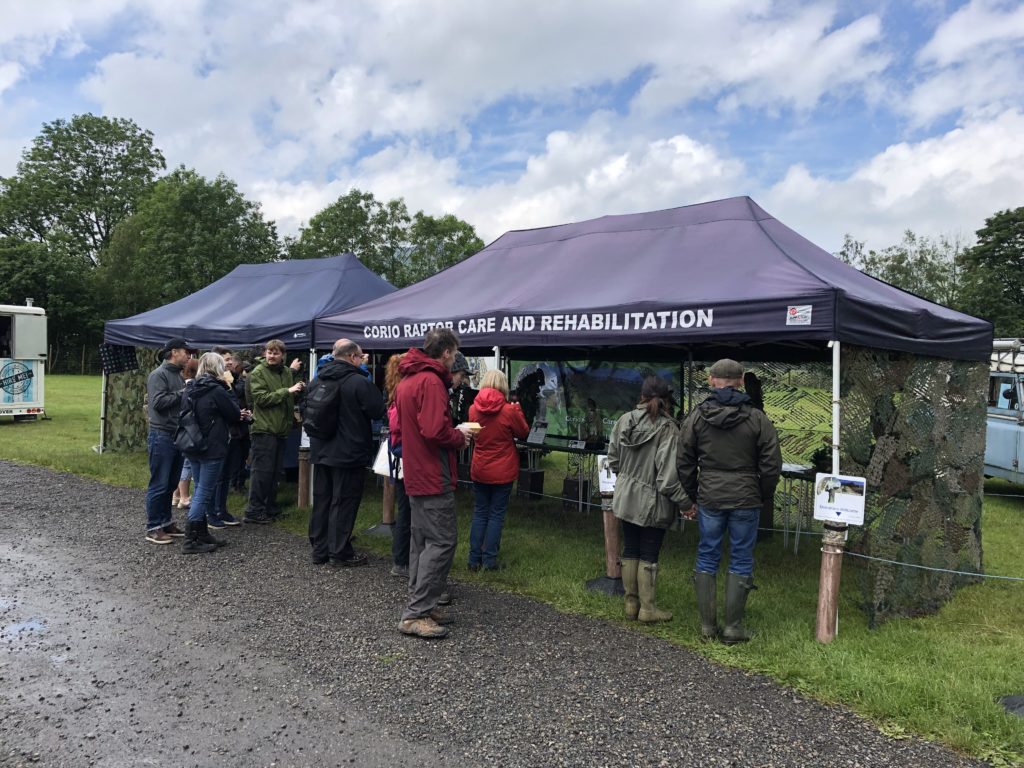 The Lakes Charity Classic Vehicle Show is organised by the Windermere & Ambleside Lions Club – a local charitable organisation that raises funds to help local charitable causes and provides welfare support in and around Windermere, Staveley, Ambleside, Grasmere and the surrounding areas. Each year the Lions Club donates the proceeds from the Classic Vehicle Show to nominated charities – this year we nominate Parkinsons – Kendal Branch and Headway South Cumbria to be the main beneficiaries, with a small proportion of the proceeds retained for Windermere & Ambleside Lions Club for distribution to local charitable causes. Other events hosted by the W&A Lions Club in 2019 include the Festival of Fun on the Glebe during summer, the Jingle Bell Jog around Christmas time – so please do keep a lookout for more information on these in the coming months. For more information on the Windermere & Ambleside Lions Club, or if you are interested in joining our small and dynamic team of volunteers please visit our website – www.lakeslions.co.uk.
A huge thank you to all our event sponsors, volunteers, caterers, trade stands, craft stall holders and exhibitors for making this event possible – and we hope you all enjoyed the show and will join us again next year.
Save the date – next year's Lakes Charity Classic Vehicle Show is scheduled for Sunday 21st June 2020.
This year's event was sponsored by the following organisations:
Thanks,
Chris Burstow
Windermere & Ambleside Lions Club President (2018/19)