Windermere and Ambleside Lions had a jubilent changeover lunch at the Ambleside Salutation hotel today (Sunday 29th June 2014).
It's the social meeting that happens every year to formally pass over the running of the club to the next executive team.
Lion Anthony Harrison made a short address thanking members for their help throughout the year and how proud he was to be passing it to Peter Irving.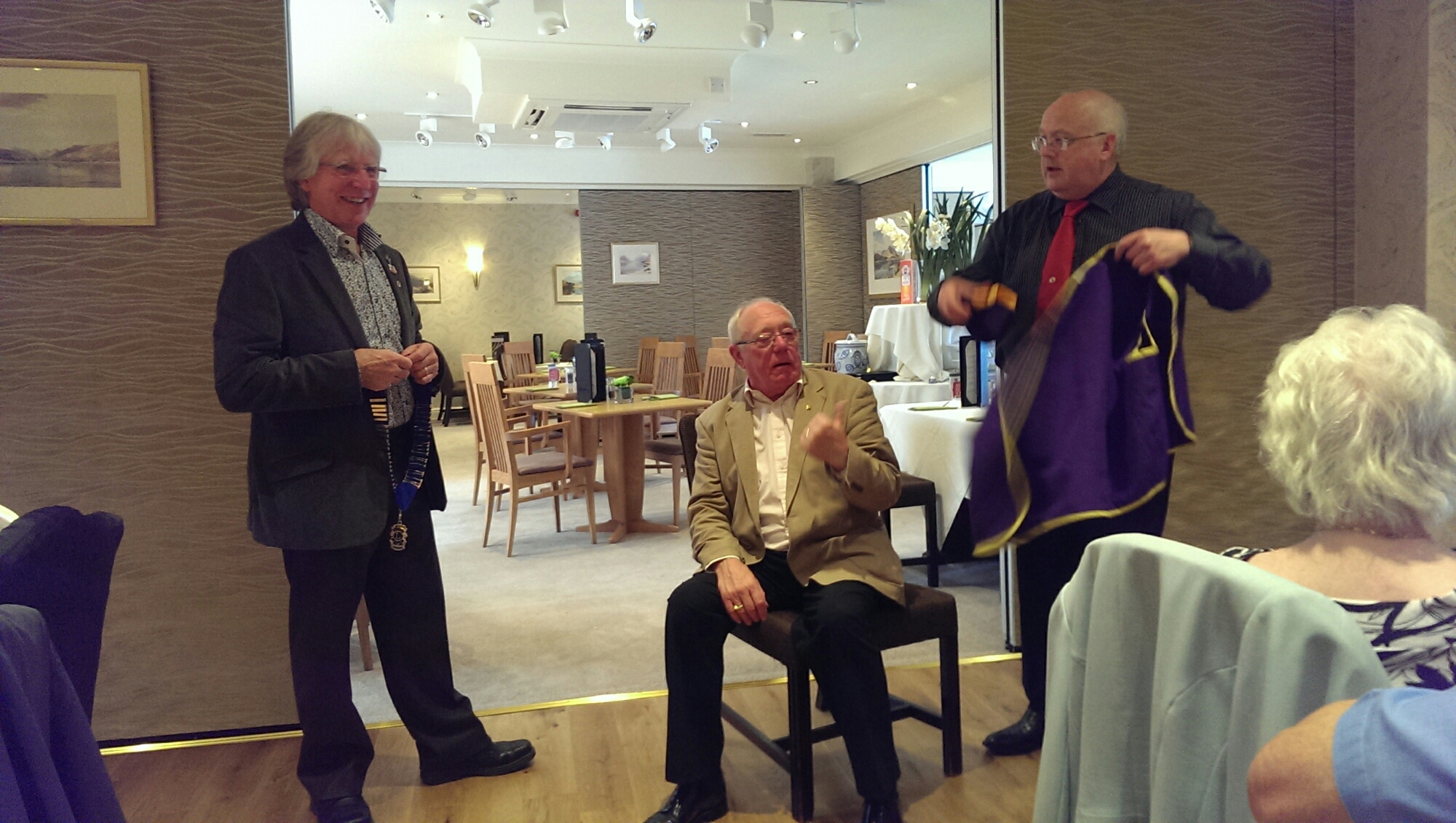 For reasons beyond my(Lion Ben) comprehension Peter was then dressed as a thunderbird and handed over the chain.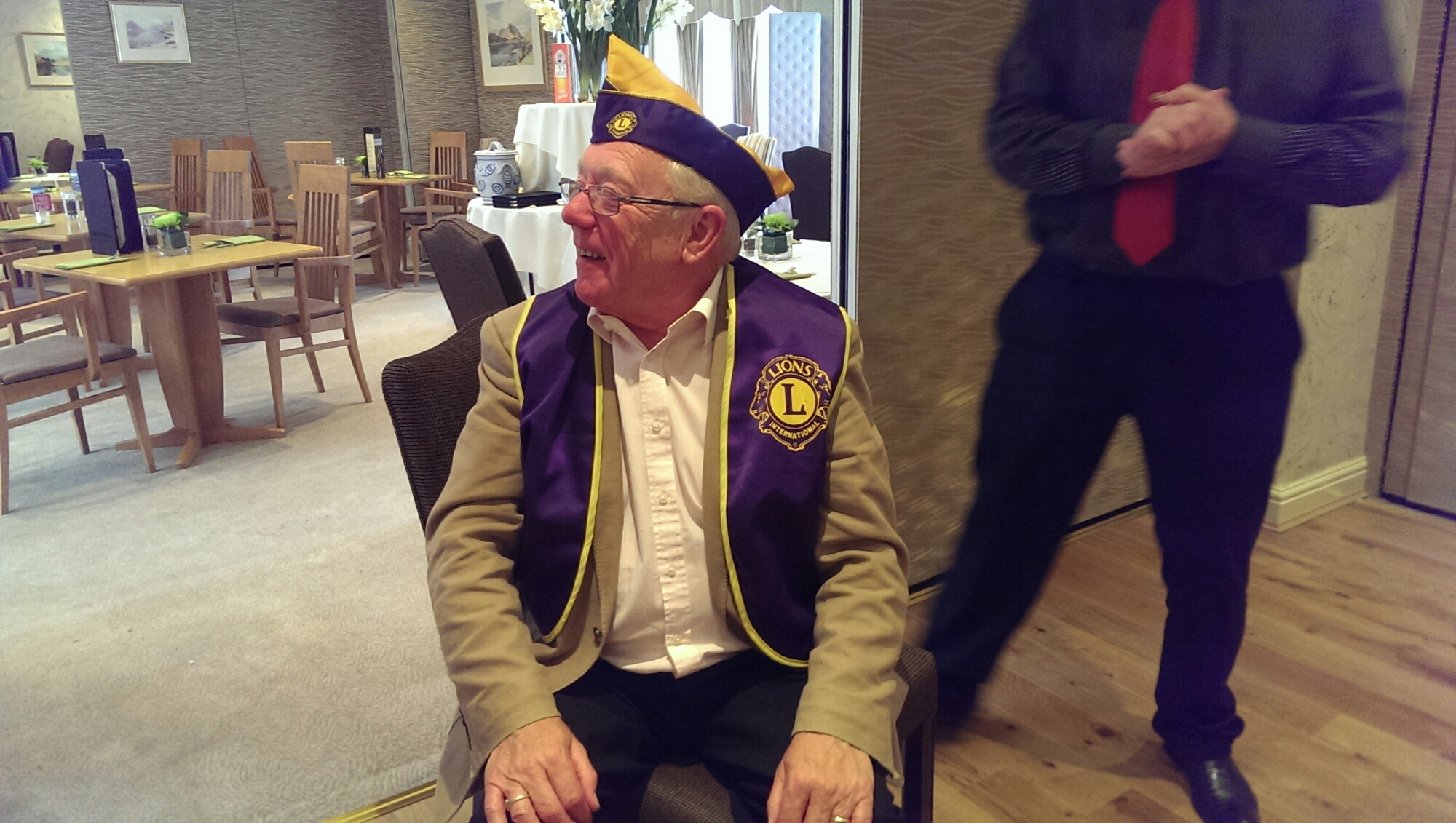 The chain has names of all former Presidents including Peter's name twice, the first being in 1982. It was joked that at this rate Peter is scheduled for another changeover lunch in 2029 although someone mentioned that Lion Keith might have to use a digger to get him there.
Lion Peter thanked outgoing president Anthony and made particular thanks to Anthony's wife, Christine, for her constant support and help throughout the year.