2022 Event Cancellation Notice – It is with regret that we have come to the difficult decision to cancel the Lakes Classic Vehicle Show 2022 due to the ongoin situation around COVID-19 and the Government recommendation again large public gatherings. We hope we will be back bigger and better in 2023
A note from our Club President with regard to the cancellation of the 2022 event
Welcome to everyone who has supported our CLASSIC VEHICLE SHOW.
Much to our disappointment, and no doubt to you, the covid pandemic curtailed our show for 2020. As I hope you will appreciate, staging the event takes months of planning and, given the uncertainty for this year, we have sadly made the decision to cancel the show for 2022. Windermere and Ambleside Lions Clubs Classic Vehicle Show has, since its inception in 2012, managed to raise many thousands of pounds for local and national charities. This has only been possible due to the fantastic support of vehicle exhibitors, trade stand operators and our sponsors for which we thank each and every one of you.
Windermere and Ambleside Lions Club are committed to staging the show again in 2023. Although this seems a long way off at the moment, it gives us the opportunity to plan for a really great event.
These are tough times for us all at the moment and Windermere and Ambleside Lions Club, along with other charitable organisations are finding it hard to raise funds in these difficult circumstances. However we need to look to the future.
We would love the opportunity to speak with anyone who would like to join us as a member of the club. If you have been on the showground and seen us working and wondered what else we do, why not get in touch via our contact page and find out, with no obligation. We sincerely wish you all the very best for the coming months and would be delighted to speak with anybody about becoming a lion.
With best wishes, and see you in 2023
Keith Fell
President
Windermere and Ambleside Lions Club
Event Information
The Lakes Charity Classic Vehicle Show is an annual event for the whole family near Ambleside in the English Lake District where you will see over 300 Classic Vehicles, as well as some fantastic family-friendly local craft stands, trade stands, attractions, entertainment and games – and a diverse range of local caterers – a great way to spend Fathers Day!
Entry for Classic Vehicles is charged at £7 per vehicle, which also includes entry for two Adults. Exhibitors can enter their vehicle using the link below
Event Location – Rydal Park, Ambleside
Having outgrown our previous location, we have relocated our event to Rydal Park, which is opposite the Ambleside Cricket Ground on the A591 between Ambleside and Rydal. Sat Nav location for the new location is LA22 9PL.
Overnight Camping
There are a select few overnight camping spaces available on Rydal Park for the night before the Classic Vehicle Show. Advance booking is required and we are charging £15 per vehicle. Toilets are available onsite – but there is no running water. Anyone camping must arrive between 1pm – 5pm on Saturday 20th June 2020. Book your overnight camping place online using the Register Now button below. Overnight camping pitches are offered on a first-come first served basis.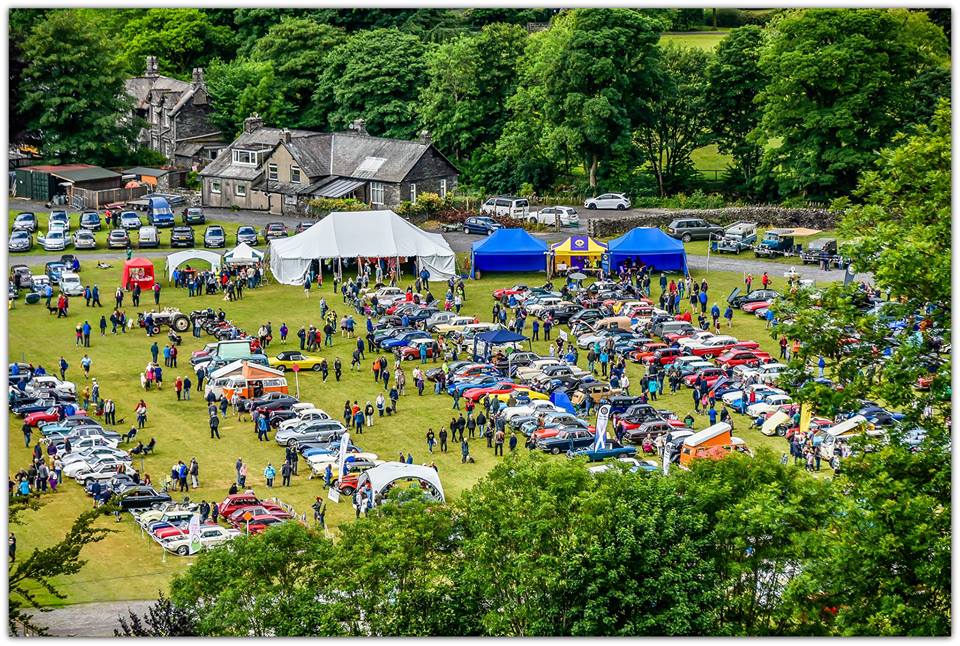 Entry Prices to the Show for the General Public
Gates open to the public at 10.30am – the show closes at 4pm. Payment for the general public is taken at the entry gates on the day and is cash only. Cash machines are available within Ambleside village.
£7 per Visitor
£15 per Family (2 Adults & 2 Children aged 16 and under)
Dogs are welcome at the event.
If you are an owner of a classic vehicle we encourage you to bring it along to display to the public. We only charge A minimum charitable donation of £7 per vehicle, which also gets two people into the show.
This event attracts in excess of 2,500 visitors each year – and received press coverage on the local radio, newspapers and social media sites.
The Lakes Charity Classic Vehicle Show is organized by the Windermere & Ambleside Lions Club. All proceeds from our event are donated to worthwhile local charitable causes.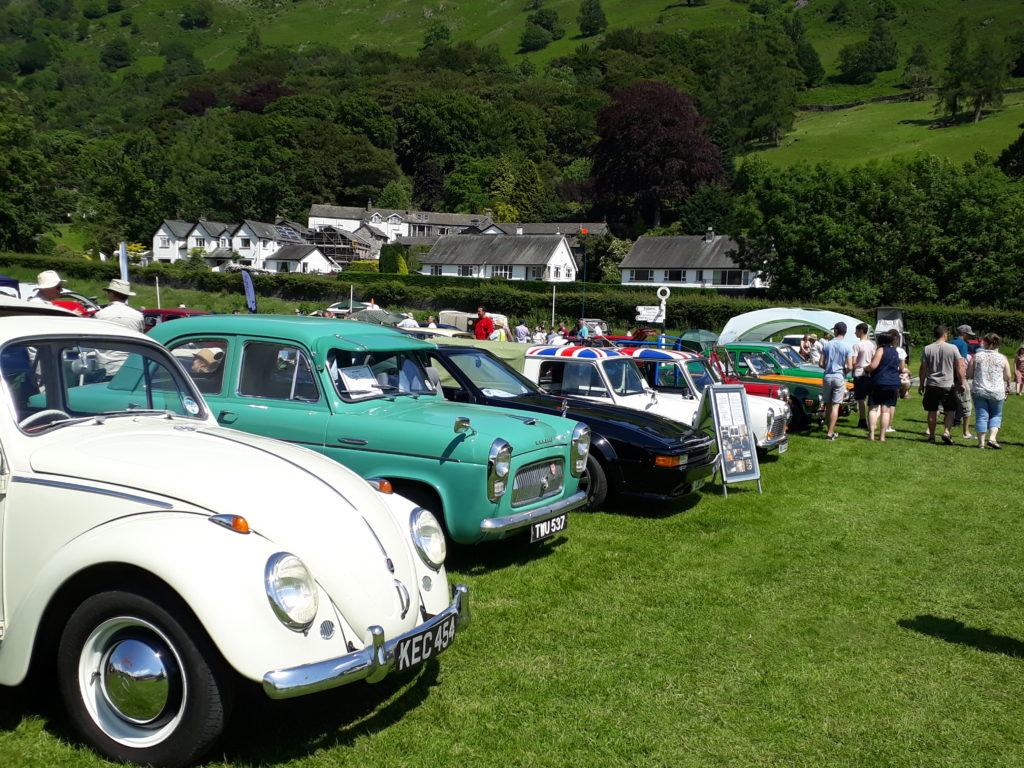 All proceeds from the 2020 event will donated to our chosen charities:
Growing Well
with some funds retained for Windermere & Ambleside Lions Club
Since its inception this Lions event has grown year on year and has attracted some magnificent vehicles, lots of visitors and has helped to raise thousands of pounds for some very worthwhile local charities.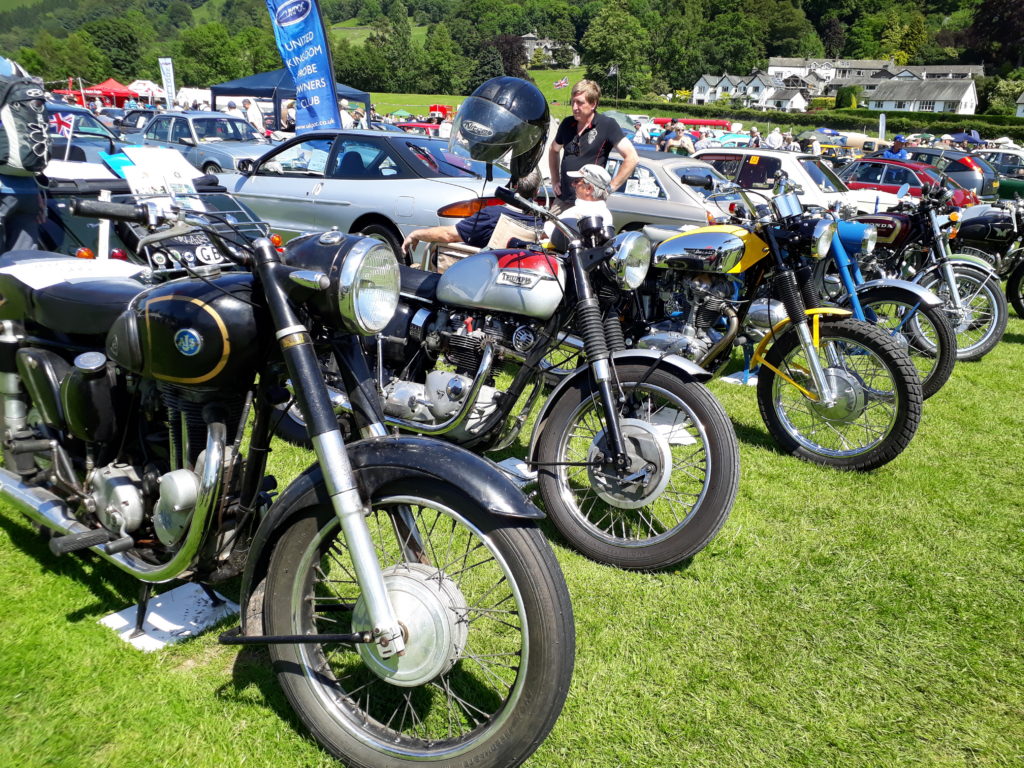 We encourage you to bring the family along for this fun-filled day and see some magnificent classic cars, motor bikes, caravans, trucks and tractors. And why not make a day of it with the family and join in our many attractions and games, including a Charity Pit Stop Challenge competition!
Next years event is scheduled for Sunday 21st June 2020 on the Ambleside Sportsfield in Cumbria. You can bring along the whole family to have a fun-packed day out. On arrival visitors will be given a score sheet to vote for your favourite vehicle across a number of categories – and prizes are awarded based on the public vote.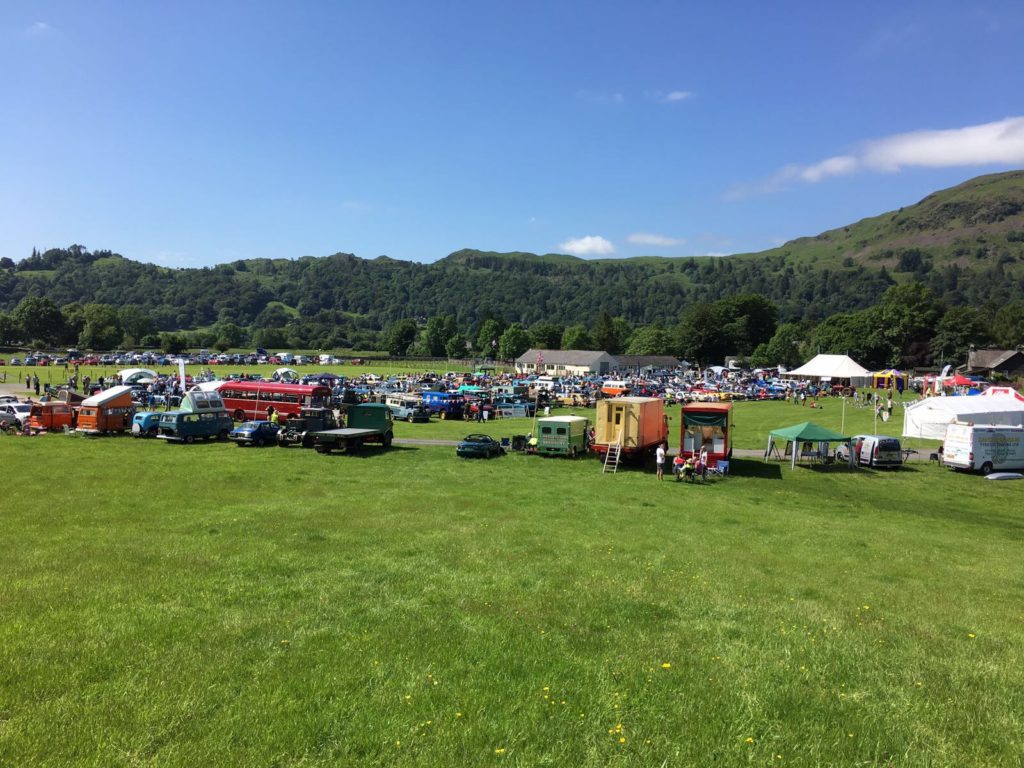 Thanks to this year's sponsors: