This month we were pleased to sign up two new members to the Windermere & Ambleside Lions Club this month – nice to see the Lion Pack growing again !!
The first was Lion James Davidson – the new and now the youngest member of the Club at only 24 years old – bringing the average age of our club down by about 20 years! Seen in the photo below showing off his new Lions membership pack!  Welcome to the Club!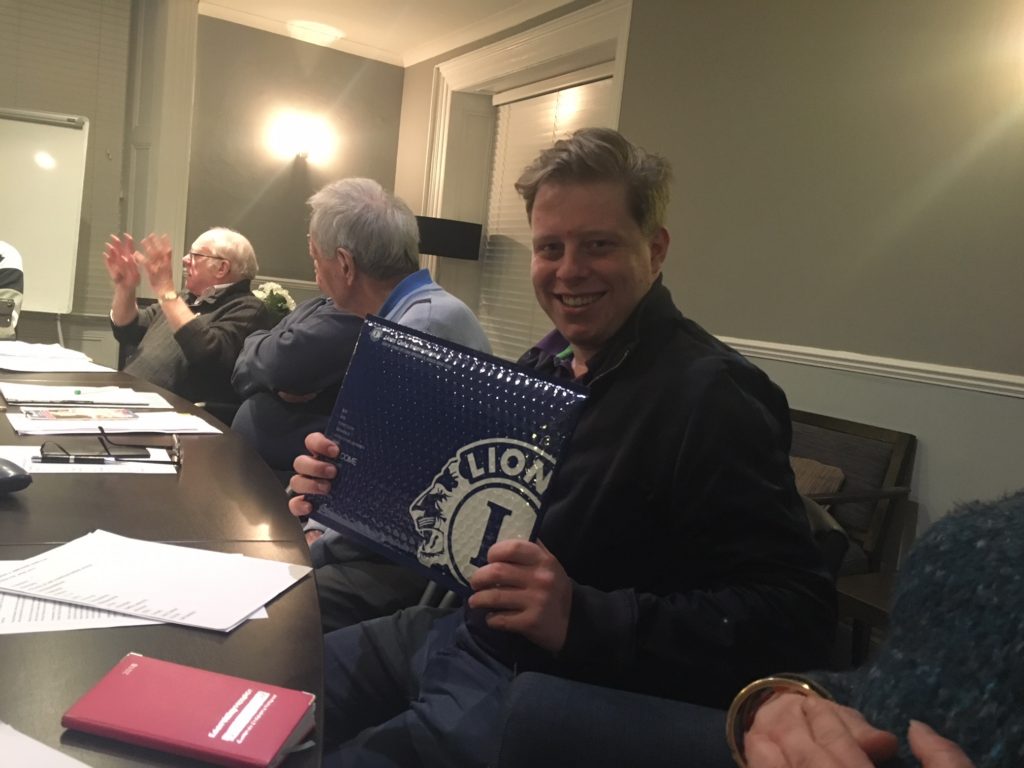 and the send was Lion Claire McCullough our British Airways air stewardess will keep us all in check and perform all the necessary safety checks! 🙂
Both being pinned tonight by Zone Chairman Ivan Huff and Windermere and Ambleside Lions Club President Philip Fell and Lions Ronnie Wilkinson.
Welcome to both David and Claire the club – we hope you have many years of charitable service ahead of you – and enjoy your time with us!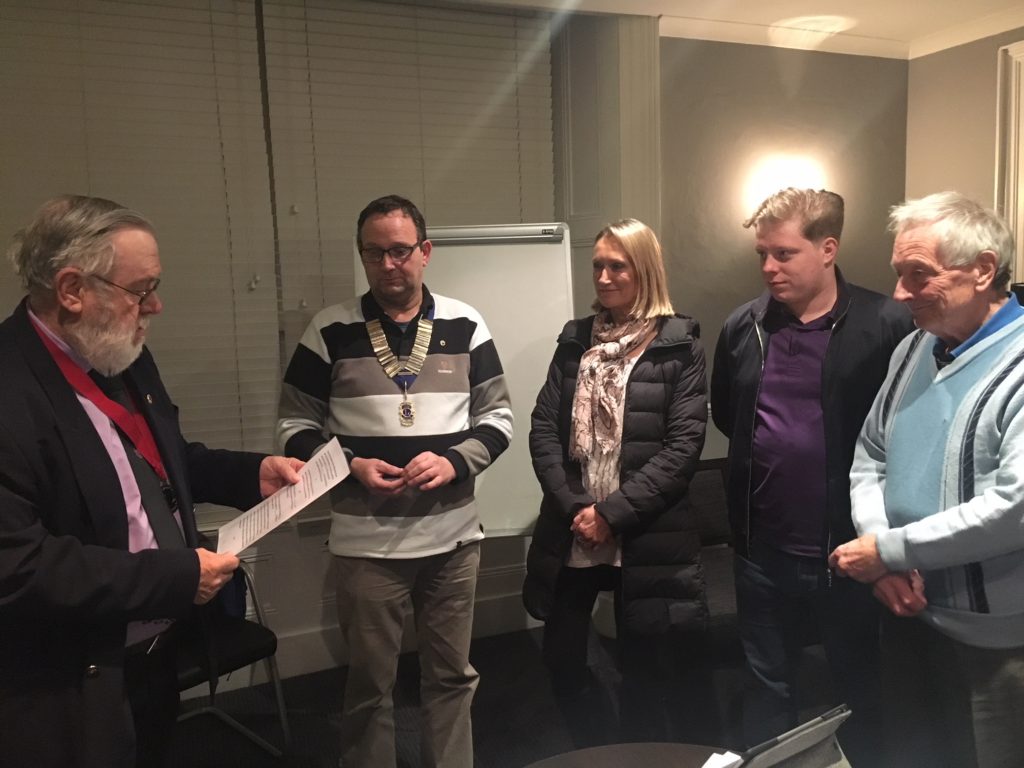 and here's a picture of Lion Christoph Amos getting in the way of the membership ceremony photos – what a numpty !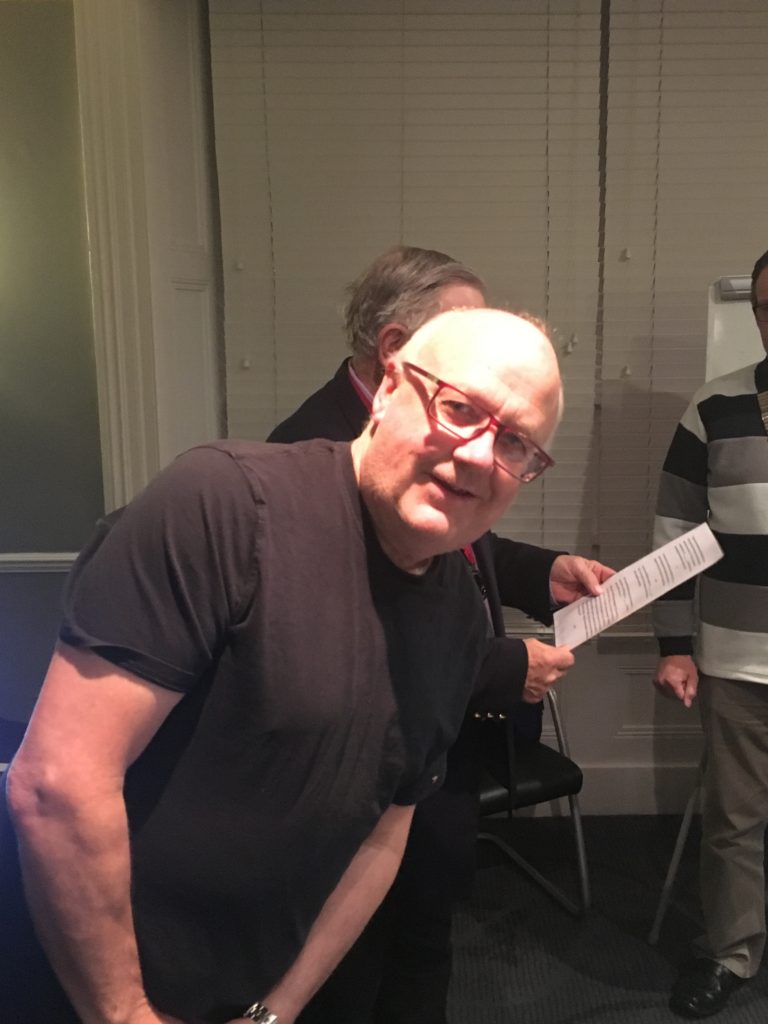 This month we also released our new flyer / poster for the Classic Vehicle Show – isn't it nice and shiny?!
You should start to see these around town very soon!
In case you can't read the flyer – the Lakes Classic Vehicle Show is on Sunday June 17th 2018 on the Grasmere Sportsfield.
For more information visit our event web page